Contact us
Sticker Flare llc. Is the parent company of Custom Sticker Shop & Tee Flare Sticker Flare llc. / Custom Sticker Shop Sticker Flare llc. Pmb 120 4021 SW 10th Ave Topeka, KS 66604-1916
[email protected]
Payments
We accept Visa, MasterCard, Discover, or American Express. We are also a Verified Premier PayPal merchant and accept all credit cards through the PayPal Processing Center. If your credit card is declined we will contact you by email. Checks, Money orders or COD are
not accepted.
Return Policy.
Our decals are cut to order using the color and size you select, NO REFUNDS NO EXCHANGES  again orders are cut to the size and color you request during checkout.
Our return policy extends to all products on our website including but not limited to Apparel, Hats and mugs  these are produced as consumables, they are printed to your exact request and made specifically for you.  Please choose size according to size chart on the listing page. If a error occurs in production we will mail a replacement, a picture must be sent to us via email before a replacement is sent.
Order Cancellation
If you cancel the order before the order has shipped, a canceled order will incur a 20% cancellation fee to cover the cost involved with processing the order and fees incurred from advertising and payment processing. Orders can not be cancelled once they leave our warehouse.
Apparel, hats mugs and other consumable orders can not be cancelled under any circumstances they are put into production within minutes of the order.
30 Day Money Back Guarantee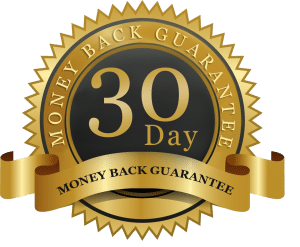 30 Day Money back Guarantee. 
We offer a full 30 day money back guarantee against manufacture defect ONLY.
  We will either replace the item or offer a refund if you return the item to our warehouse.  This guarantee does not extend to improper installation or failure to follow installation instructions or notes below.  Manufacturer defect extends to color issue, printing issue and defect in workmanship, you must provide us with a picture of the decal before installation. Decals are not designed to be left rolled for long periods of time.  Please install your decals as quickly as possible to prevent wrinkles that may occur in the shipping process.  Refund or replacement will not be issued for decals that are left in the box for long periods of time.
Coupons and Promotions
To use the buy 2 get 1 free promotion, you must add 3 items to your cart and you will be given a automatic discount on your cart equal to the lowest priced item in the cart.
The Bogo is only valid once per order.
Coupons are limited to 1 per order and can not be combined with other offers.
ESTIMATED SHIPPING TIMES (excludes Christmas Holiday Schedule) please see checkout for Holiday Schedule.
– Expedited 3 to 5 Business Days – First Class 6 to 12 Business Days
Please Note: Delivery time is a estimate provided by the US Post Office and is not a guarantee.
Expedited orders placed before 2pm CST Generally leave our warehouse in Topeka Kansas the next business day.
Expedited orders placed on Friday & Saturday ship Monday. Sunday Orders ship Tuesday.
Small Decals 13″ and under will be delivered in either a hard cardboard mailer envelope, or a large carded manila envelope. Small decals do not come with a online tracking number.  We are a commercial shipper and utilize USPS IMB Bar code program that prints a bar code on the envelope that is scanned at each destination. Large Decals Over 13″ including Windshield Banners and Body side graphics will arrive in a white crush proof box.
Online order tracking is only available if selected at checkout. 
International Shipping
International shipments are made via USPS First Class International.  
Please note international shipments have NO guarantee for delivery. (please use as your own risk no refunds will be given for lost orders via USPS for international delivery. Customs can hold a order for up to 60 days.
If you provide an invalid address and the item is returned by USPS, you will be subject to an additional shipping charge.
If you provide an invalid address and the item is not returned to us by USPS we will not refund or replace the item. 
Please check your address when submitting order.
Hours of operation
Normal Business hours are from Monday through Thursday 8 am to 4 pm CST Friday 8 am to 11 am CST Excluding Holidays. We reserve the right to be Closed on days preceding or following a Holiday to spend time with our families.
Holiday Hours
Please note orders placed after hours, over holidays and holiday weekends will be processed on the
next business
day.
Installation of decals
Full Installation Instructions are available here 
Installation Instructions
Privacy
This privacy statement discloses the types of information we gather, how we use it and how to correct or change it. What personal information we collect Custom Sticker Shop collects personally identifiable information when you register on our site. The information collected may include any of the following: email, name, IP address, browser information, address, billing address. Any comments or questions you submit are recorded as well. Also, comments about you as a seller or buyer will be collected and may be view able by other clients. Collection of information takes place at various times while navigating our site and using its software. When entering our site, information may be collected about previous sites the person has viewed. If questions or comments have been submitted via email or a forum on our website, personal information is collected as well. How we use the information collected The goal of collecting customer and viewer information is to create a friendlier, smooth, efficient, safe and customized experience while working with Custom Sticker Shop. Personal information submitted at the time of registration may be used by Custom Sticker Shop to help complete your order, but will not be sold or distributed. Other information By submitting personal information to us or using our site, you agree that we may collect and use such personal information in accordance with our privacy policy or as permitted by law. If you do not agree with these terms, do not provide any personal information to us. If you refuse or withdraw consent, or do not provide us with any necessary personal information, we may not be able to provide you with service. Children Custom sticker Shop uses reasonable efforts not to collect, use, or disclose individually identifiable information from children under the age of 13. Our services are not targeted at children, and children may not register for any of our services. Cookies Cookies are small files on the site that help us customize the site to assist in creating a better experience for you. Most of the cookies are only "session-cookies" and are deleted from your computer when you log off the site. The use of cookies on our site helps make your visit to the site more efficient. Your browser may allow you to turn off cookies on sites, but could slow down your visit to our site. If you turn off the cookies, you may be asked to re-enter your username and password more often. Cookies are not harmful to your computer. Merger or Acquisition In the event that Custom Sticker Shop merges or is acquired by another company, all current information Custom Sticker Shop has will be shared with the other company. Custom Sticker Shop will do its best to inform you of the transaction. Questions, comments, concerns All questions, comments and concerns can be submitted via email at
[email protected]
You will receive an answer as soon as possible.
Loss or theft or Damage.
In the event a package is lost by the usps or the item is stolen.  Please contact so we can file the appropriate paperwork with the USPS.   We will gladly replace the order at no charge to you while the US Post Office conducts an investigation.  Please be advised if the US Postal deems your package WAS delivered to your address, you may be responsible for the cost of the replacement shipment. If your item arrives damaged by the post office, we will gladly replace the item.  Before a replacement item can be sipped we need a Signed written statement from you that the item was received damaged, and photos of the damage emailed to us, so we can file the insurance paperwork with the Post Office.  Please email all claims and photos to 
[email protected]
DMCA
Copyrights Custom Sticker Shop does not represent any manufacturers, organizations, or companies displayed in the online store. All products, including vinyl decals are available at and by the request of customers. All the company or product logos included on this site are the trademarks or registered trademarks of their respective companies, and are provided as a convenience only for their lawful use. It is the expressed intent of Custom Sticker Shop that any unauthorized use of the aforementioned items by the purchaser shall be the sole responsibility of the purchaser. Purchase of any product from Custom Sticker Shop is not authorization for the use of any specific logo or trademark nor does Custom Sticker Shop represent that it has obtained such authority to grant such use by the purchaser. By clicking "Add to Cart" you convey to Custom Sticker Shop that you have authority (if required) to use the above artwork. While a majority of the designs are submitted by users, Custom Sticker Shop has no intent to infringe any trademark or copyright. Therefore, if your logo appears on this site, contact us and we will promptly remove it. Intellectual Property Rights Custom Sticker Shop does not claim to own the right or have permission to sale officially licensed merchandise of any kind, or make claims to have made the art produced on this site for sale. Custom Sticker Shop operates under the Fair Use laws as stated in sections of the U.S. Code to sell parody art items and which protects user made fan art. All items for sell are user submitted original parody items therefor are not copyrighted by anyone but that user. Items are original pieces of art based on popular iconic figures and items, media personalities, historical figures, to which Custom Sticker Shop makes no claim of ownership.  While we understand Intellectual property is hard to grasp it terms of what is legal or illegal for the common person, we make every effort to work with IP holders when they contact us about a item we are selling. Please keep this in mind when submitting art. The content on the Website, except all User Submissions (as defined), including without limitation, the text, graphics, and photos created by and for Custom Sticker Shop, interactive features ("Content") and the trademarks, service marks and logos contained therein ("Marks"), are owned by or licensed to Custom Sticker Shop, subject to copyright and other intellectual property rights under United States and foreign laws and international conventions. Content on the Website is provided to you AS IS for your information and personal use only and may not be used, copied, reproduced, distributed, transmitted, broadcast, displayed, sold, licensed, or otherwise exploited for any purpose whatsoever without the prior written consent of Custom Sticker Shop or as expressly provided herein. Custom Sticker Shop reserves all rights not expressly granted in and to the Website and the Content contained therein.